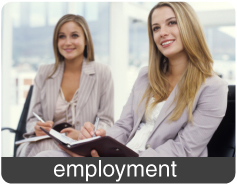 techrelief is constantly expanding requiring more inspired, motivated and energetic technicians, consultants and admin staff to complement our already impressive workforce.
At techrelief, we pride ourselves on uniqueness; a fun, productive and enjoyable workplace with a strong focus on customer service and a passion for technology.
To join the team at TechRelief you must display the characteristics not only as a confident, efficient and effective technology consultant who enjoys a hands on role but also as a customer relations manager. Each techrelief technician deals directly with our valuable customers and as such are a face of our company and must take pride in our reputation.
Our technicians are patient, understanding and compassionate whilst working with our customers to provide easy to understand solutions to their technological issues in the quickest time possible.

If you believe you have what it takes to become a part of the techrelief team then please email your resume to jobs@techrelief.com.au and one of our HR managers should be in contact within 2 working days.